Potensi Pengembangan Ekstrakurikuler Aquaponik dalam Upaya Menumbuhkembangkan Green Social Entrepreneur Pemula
Studi di SMP Negeri 1 Minggir, Sleman, DIY
Keywords:
Capital adequacy, credit risk, operational efficiency, liquidity, productive assets, and profitability
Abstract
The purpose of this study was to develop and design an aquaponic extracurricular as an additional choice for students at Minggir 1 Public Middle School in accordance with the advantages of the school (local wisdom and content) and the environment. This research is included in qualitative research. The data needed in this study are primary data and secondary data. Qualitative descriptive analysis techniques, comparative (simple) descriptive analysis and formulative descriptive analysis as well as benchmarking were used in this study. It was explained that the Scout extracurricular is a mandatory extracurricular for all schools. As for non-obligatory extracurriculars, there are various extracurriculars. In the context of applied research and based on several considerations, a new productive extracurricular was chosen, namely aquaponics based on recycling ablution water at Minggir 1 Middle School. In the aquaponic cultivation process, a mental attitude is instilled to turn waste (threats) into blessings (opportunities). The process of mental evolution is carried out by junior high school students, in the family context, the weak are turned into strength. In this case, each (weak) student is able to become the strength of the family organization to improve family nutrition. Meanwhile, to ensure the implementation and continuity of new productive extracurriculars, the school issues a decree regarding the formation of institutions including human resources, organizational units, and their duties and functions. In the long term, the process of aquaponic cultivation is a process of continuous mental evolution (continuous quality improvement) to develop the mental attitude of novice green social entrepreneurs.
References
Anna Lekas Miller. 2014. Capturing Your Creativity: How to Engage Your Brain Outside the Classroom. Online: https://www.readsh101.com/m/0213/05/purduecal.html
Azwar, S. 2003. Sikap Manusia, Teori dan Pengukurannya, Yogyakarta: Pustaka Pelajar
Bryson, J.M. 2004. Strategic Planning for Public and Nonprofit Organization: A Guide to Strengthening and Sustaining Organizational Achievement. Jossey-Bass Inc, San Francisco. California 94104.
Kotler, P. dan Roberto, E.L.1989, Social Marketing, Strategic for Changing Public Behavior. The Free Press: A Division of Macmillan, Inc. New York.
Rombokas, M. 2015. High School Extracurricular Activities and College Grades
makalah dipresentasikan pada The Southeastern Conference of Counseling Personnel, Jekyll Island, GA (Oktober 1995) yang dikutip Rachel Hollrah, Extracurricular Activities, dalam http://www.public.iastate.edu/~rhetoric/105H17/rhollrah/cof.html
Siti Nurul Rofiqo Irwan., Et all. 2018. Studi Pengembangan Wisata Agro Mangunan-Girirejo PIAT Universitas Gadjah Mada (MAGIR UGM) berbasis Wisata Edukasi
Suprihanto, J., 2020. Evaluasi Implementasi Global Sustanable Tourism Council (GSTC) Pasca Covid 19 untuk Mengembangkan Materi dan Pola Pendampingan Desa Wisata (Studi: Empat Desa Wisata di Empat Kabupaten DIY)
Suprihanto, J., 2016. Kajian Pola Pengembangan Program Penanggulangan Kemiskinan Melalui Pendidikan Berbasis Ekstrakurikuler Ekonomi Kreatif, Kasus: di SD Plaosan Kecamatan Kokap Kabupaten Kulon Progo
Thompson, A.A. Strickland III, A.J. dan Gamble, J.E. 2005. Crafting and Executing Strategy, the Quest for Competitive Advantage, Concepts and Cases, Edisi 15. McGraw-Hill, Co. Inc.
Peraturan Menteri Pendidikan dan Kebudayaan Republik Indonesia Nomor 81A Tahun 2013 Tentang Implementasi Kurikulum, khususnya tentang Pedoman Kegiatan Ekstrakurikuler.
Undang-Undang Nomor 20 Tahun 2003 tentang Sistem Pendidikan Nasional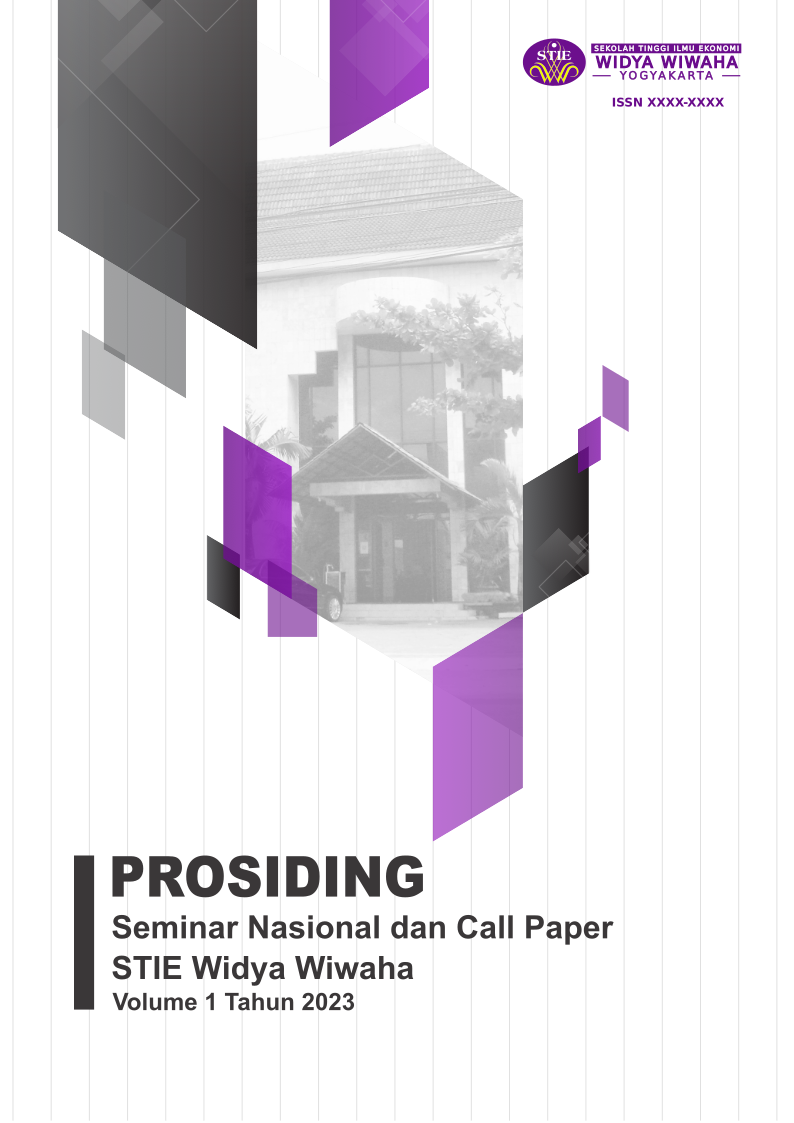 Downloads
How to Cite
Suprihanto, J., & Dwi Putro, S. (2023). Potensi Pengembangan Ekstrakurikuler Aquaponik dalam Upaya Menumbuhkembangkan Green Social Entrepreneur Pemula: Studi di SMP Negeri 1 Minggir, Sleman, DIY. Prosiding Seminar Nasional Dan Call Paper STIE Widya Wiwaha, 1(1), 304–315. Retrieved from https://jurnal.stieww.ac.id/index.php/semnas/article/view/647
License
Copyright (c) 2023 John Suprihanto, Sigit Dwi Putro
This work is licensed under a Creative Commons Attribution-ShareAlike 4.0 International License.